Man, if being a great president was judged by the vacations, golf trips, and fundraising trips taken on our dime on AF One Captain Obvious would be the numero uno in the history books and still MAY BE if Common Core and the Left has their way.
EXCERPT:  "President Barack Obama warned yesterday at a private home in Miami that Democrats "get clobbered" in midterm elections. "[T]he problem is not that the American people disagree with us on the issues.  The challenge is, is that our politics in Washington have become so toxic that people just lose faith and finally they just say, you know what, I'm not interested, I'm not going to bother, I'm not going to vote," Obama told donors.
"And that's especially true during the midterms.  During presidential elections, young people vote, women are more likely to vote, blacks, Hispanics more likely to vote.  And suddenly a more representative cross-section of America gets out there and we do pretty well in presidential elections.  But in midterms we get clobbered – either because we don't think it's important or we've become so discouraged about what's happening in Washington that we think it's not worth our while."
Is this clown delusional or what? The American people don't disagree with the Democruds on the issues? BULLSHIT! A whopping 75% of Americans were against ObamaKare when the Left, led by Nutsy Baloney and Dirtbag Reid, jammed it down our throats. Americans are firmly AGAINST homos in the service serving openly, we want the border secured, we want the Constitution followed, no gun control, equal justice not Eric Witholder running the Department of Just Us, indeed, the list in near endless. Once again Obama was either in fantasy land during this speech or high as a kite on Choom and Blow, as usual.
The Left is not gonna get clobbered in November, they're gonna get crushed. In fact many of the patriots the Gunny emails, chats with, etc, are looking forward to stomping a mudhole in the Jackass Party and then kicking it dry! That ass kicking includes the goddamned RINOs like Linda Grahamnesty and Wimpy McConnell who enable the Left like the little bitches they are.
Captain Obvious is in reality, a fucking joke and a bad one at that.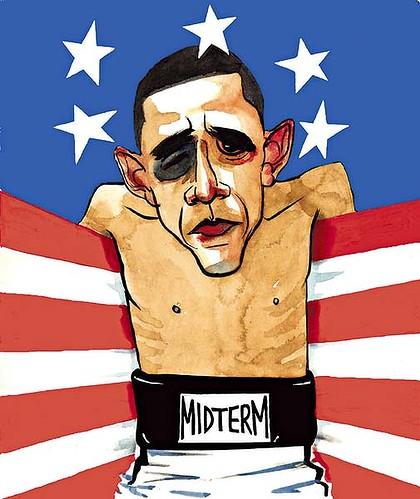 http://www.weeklystandard.com/blogs/obama-warns-getting-clobbered_785713.html
THE GOP'S March Madness list of Ovomit's Constitutional Violations. Too bad they lack the balls to do anything about it.
http://www.breitbart.com/Breitbart-Sports/2014/03/20/Ben-Sasse-Releases-Constitutional-Madness-Bracket-to-Highlight-Obama-s-Lawlessness
THE ANTI LIBERAL ZONE was ahead of the GOP (once again) back in 2013
http://www.theantiliberalzone.com/2013/05/13/this-one-is-for-majority-leader-boehner-impeachment/