to cover his tracks. Notice that the ones whining the loudest are the ones who profit from the issue, either the ones wanting to buy the team or the ones using the issue as a red herring.
Red Herring:  noun. 1. anything that diverts attention from a topic or line of inquiry
EXCERPT:  "The travel costs for vacations taken by the first family and the Bidens have reached over $40 million with the Air Force's revelation that two golf outings by President Obama this year cost $2.9 million, according to the taxpayer watchdog group Judicial Watch. 
The group said that the Air Force provided documents and records that put the price of the first family's trip to Key Largo, Fla., in March at $885,683 just for flying Air Force One. The travel costs to golf in Palm Springs, Calif., in February, where the president also met with King Abdullah II of Jordan, was $2,066,594, said the Air Force documents, according to Judicial Watch."
FORTY MILLION BUCKS ON GOLF TRIPS AND VACATIONS! Are you F*CKING KIDDING! In a time when 90 MILLION Americans are out of the work force and 45 MILLION Americans are on welfare! The First Grifters are living high on the hog, taking vacations in Spain, for example, when they have a MANSION in Shitcago they could go to or Camp David for that matter! Bathhouse Barry and the Moocher are nothing but con artists who lie and cheat (like on unemployment figures) and fool the LOW IQ voters into thinking that they're working for them when in reality, the Obama's flim-flammed the American people into allowing them to live like some king and queen when the nation is suffering. These two grifters have a total lack of ethics, morals, or conscience.
The Gunny DARES a Progressive to justify this behavoir and the expenses.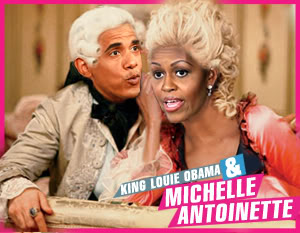 IN RELATED NEWS, Obama blames a shitty economy on the weather. Next quarter it will return to being Bush's fault.
http://apnews.myway.com/article/20140430/us-economy-gdp-09b1567225.html
And the CHICOM's surpass our economy. This must be the fundamental transformation the asshole in the White House mewled about.
http://www.ft.com/cms/s/0/d79ffff8-cfb7-11e3-9b2b-00144feabdc0.html
THANK YOU LIBERALS/PROGRESSIVE and the PARASITE CLASS.
http://washingtonexaminer.com/obama-biden-vacation-tab-reaches-40-million-2.9-million-alone-for-two-obama-2014-golf-outings/article/2547892