as an unnamed source reveals today!
EXCERPT:  "BOSTON (AP) — The men came from different walks of life on two continents: a children's puppeteer in Florida, a hotel manager in Massachusetts, an emergency medical technician in Kansas, a day care worker in the Netherlands. In all, 43 men have been arrested over the past two years in a horrific, far-flung child porn network that unraveled like a sweater with a single loose thread."
Word on the street has it that one police officer who wished to remain anonymous said that there were pictures of a guy in a clown suit that if the makeup was stripped away, could be Dingy Harry Reid!
The Gunny feels bad for Reid's deceased parents. They would be so ashamed of their son for this and things like crooked land deals and pederasty and voter fraud with SEIU!
The Gunny wonders if this is what that picture revealed and did John Wayne Gacy give Dingy Reid clown face lessons?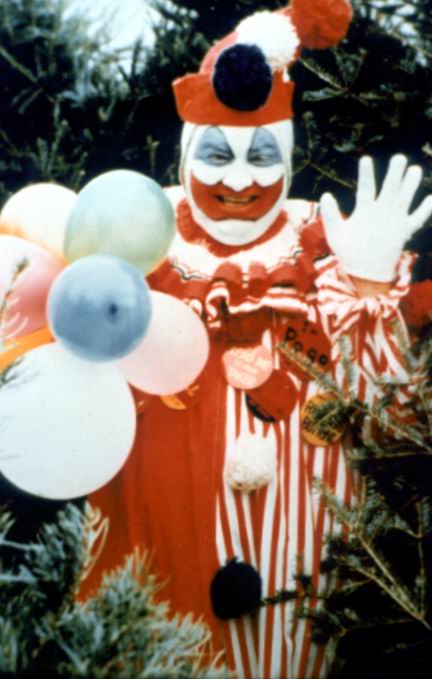 Why does Dingy Reid avoid the questions? What's next? That Dingy Reid wanders around behind the little barnyard animals? OH THE HUMANITY!
http://news.yahoo.com/vast-international-child-porn-network-uncovered-142157262.html